Product description
Product reviews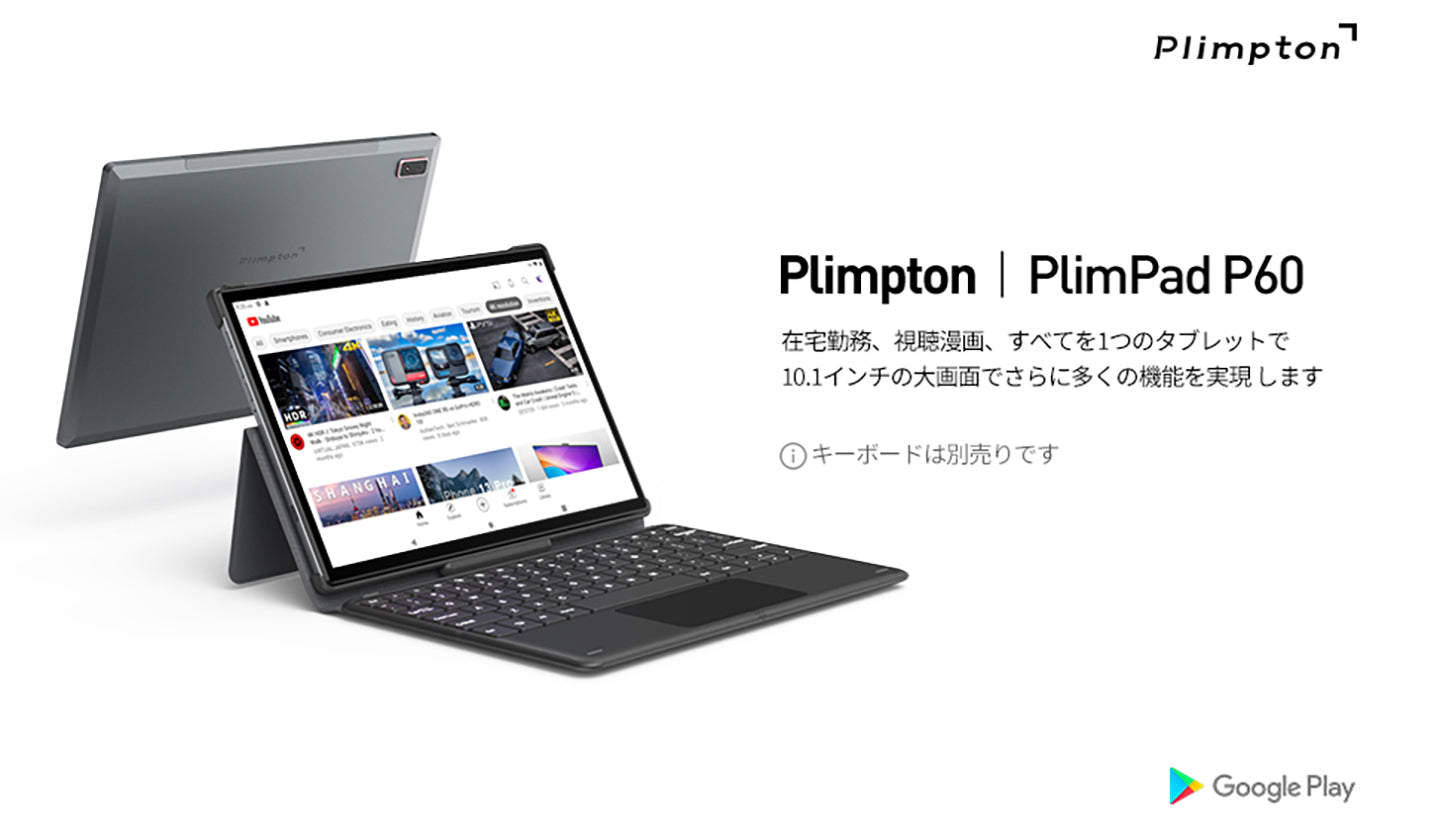 Octa-Core CPU & 6GB RAM 128GB Storage -
Build-in Octa-core 1.8GHz processor and 6GB of RAM, android 11 tablet features ultra responsive performance to run your favorite games and handle multi-tasking. 128GB internal storage allows you to store and access massive photos, videos, music, books and files, and is easily expand up to 512GB with a MicroSD card (sold separately).
300Nits Brightness 10.1 inch 1080P Display -
Thanks to 1920*1200 resolution on its FHD IPS display with 300 nits brightness, android tablet 10 inch brings better viewing experience anywhere even in outdoor. Plus, coupled with 5+13MP cameras, P60 tablet PC is easy to capture every moment with clarity while you're taking pictures or video chatting.
7000mAh Battery & 6ft Charging Cable -
Go longer on a single charge with a 7000 mAh battery, 10 inch android tablet can be used for up to 8-10 hours while working, playing, or traveling. 6ft USB-C charging cable included, making it easy to charge your device in bedroom, office and even in the backseat of your car.
Android 11 System -
Equipped with a powerful Android 11 system that runs faster than android 10, android tablet 10.1 inch protects your privacy, gives you permission control to access the different apps on Google Play such as Facebook, Netflix, Skype, YouTube, TikTok, etc. ♥Plimpton Tablets come with Free Replacement and Lifetime Warranty. Any questions, please don't hesitate to get in touch with us.
Google Kids Space -
Enjoy a new Kids Mode for the younger ones on Plimton tablet P60 (♥Kids Mode and Normal Mode can be switched freely). Google Kids Space is designed to nurture your kid's curiosity and creativity, inspiring them to explore their interests through thoughtfully curated apps, books, games and videos. It works with your child's Google Account, and parents can help manage with Family Link.
It's not just a 10.1 inch wi-fi model tablet
1. Fashionable polygonal frame and high-grade aluminum give it a chic luster.
The matte texture reflects different light in different light.

2. With a metal body design of only 8mm/520g,
The thin and light design allows you to use it on the move or on the go.

3. No need to worry about heat dissipation at all.
The all-metal PlimPad P60 can conduct and dissipate heat quickly.

4. Easily transform into a PC with the P60 dedicated 2in1 keyboard case (sold separately).
Email and create documents at your fingertips with a comfortable and smart typing keyboard and trackpad.
i:This keyboard case is common for P50 and P60.
The PlimPad P60 is a cost-effective, performance-optimized tablet.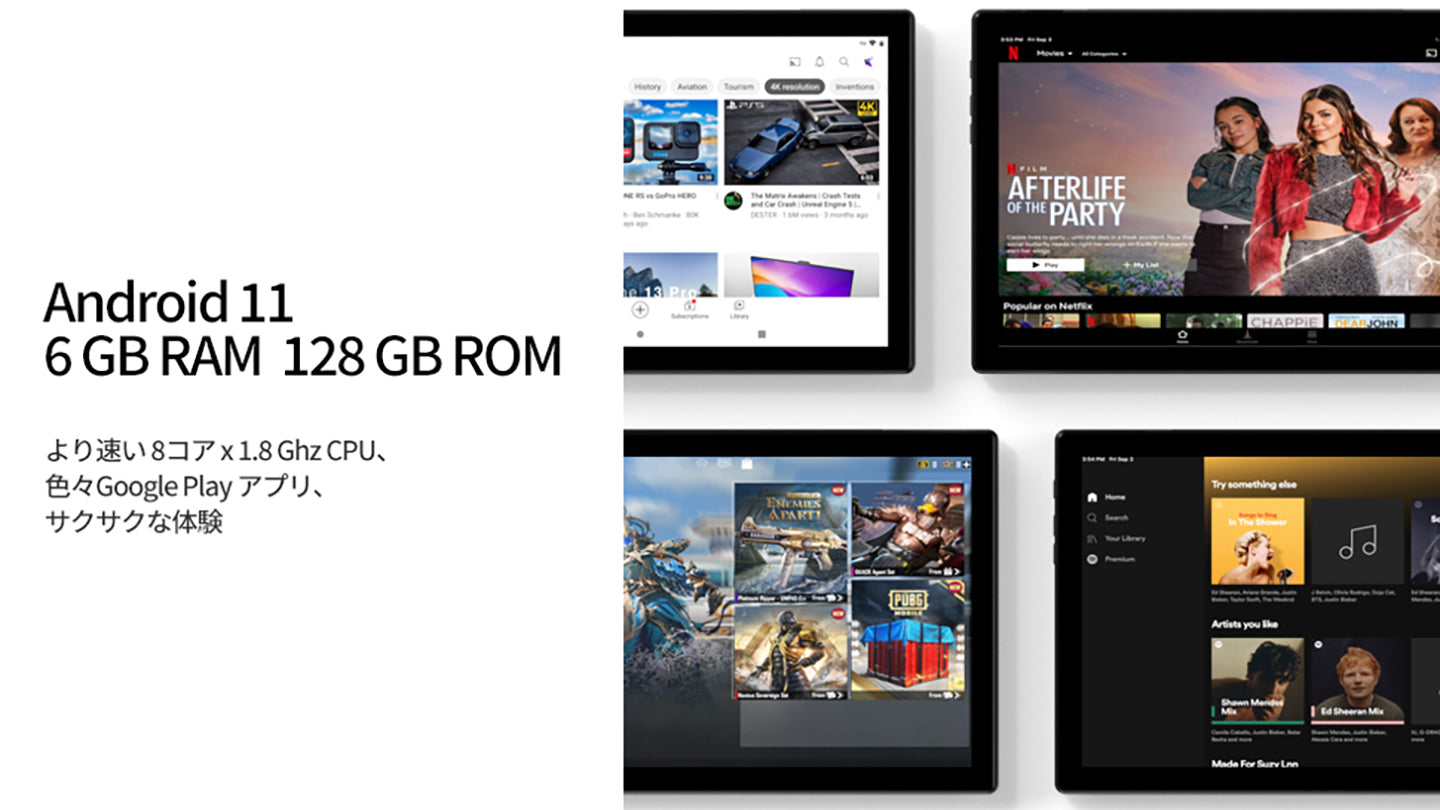 1. PlimPad P60 tablet adopts high-performance 8-core CPU, equipped with Android11 system,
With various enhanced functions, Android 11.0 tablets operate faster than Android 10.0, so you can enjoy more comfortable operation.
2. Built-in 12nm T610 8-core CPU (8X1.8Ghz) smoothly switches between different apps,
You can shop online, chat with friends and watch 1080P videos all at the same time without lag.
3. 6GB running memory + 128GB internal memory + 1TB expandable improves running speed,
Meet your daily needs in business, study and entertainment.
4. Fast connectivity with 5G WiFi and Bluetooth 5.0, incredibly thin, lightweight and durable design.
300Nits 1080P Full-HD LCD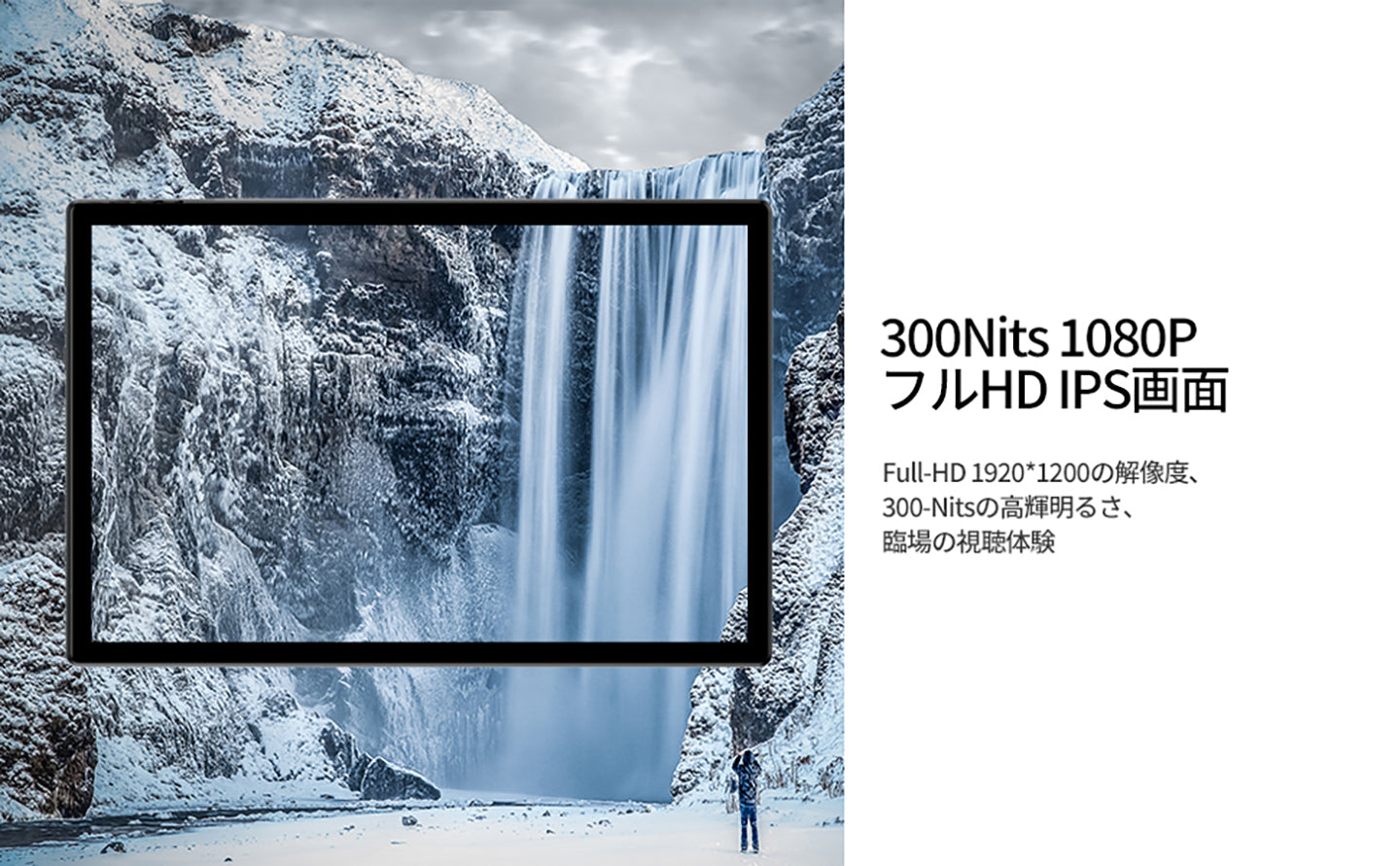 1. P60 tablet adopts 10.1 inch 1920 x 1200 resolution full screen,
Wide viewing angles and high resolution make the screen come to life.
*Most cheap tablets are only 200 nits bright.
The P60 also made a big improvement in screen brightness. We upgraded the screen brightness to 300 nits.
Enjoy watching dark movies easily.
2. PlimPad P60 Android tablet to provide a better external listening experience.
3. Equipped with two BOX speakers, a smart Hi-Fi sound power amplifier chip, taking every audio detail seriously.
High frequencies are loud, low frequencies are full, delicate and vivid. Tones are purer.
4. 1080P high definition screen can meet your viewing and entertainment needs.
IPS wide viewing angle screen can accommodate different usage angles.
It can be adapted not only for YouTube and TikTok, but also for e-books and comics.
5. Use wireless projection to stream directly from your tablet screen to TVs, projectors, and other large screen displays.
Larger 7000mAh battery capacity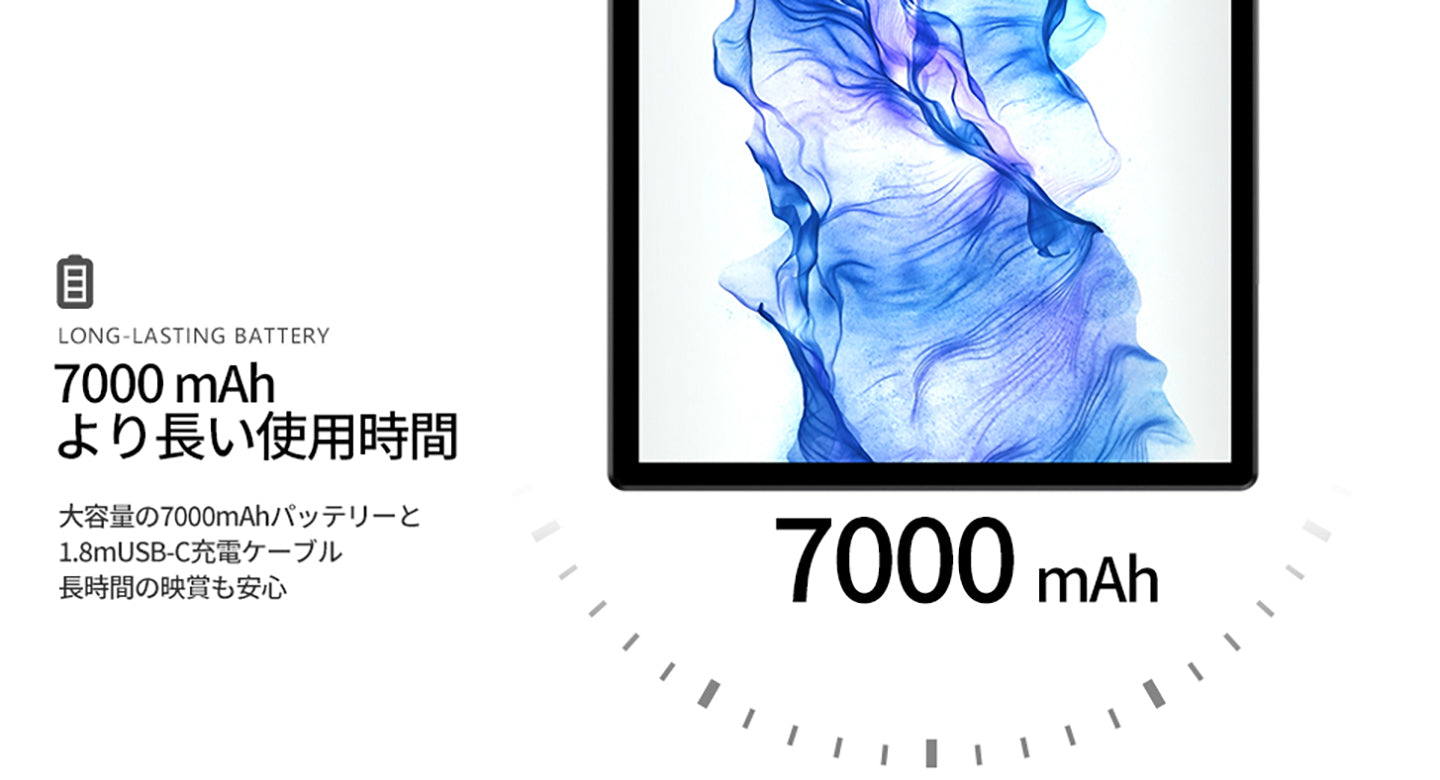 1. P60's slim body has a built-in 7000mAh battery.
Compared to other 5000/6000 mAh tablets, even a 7000mAh battery can be used continuously for a long time,
You can use it with peace of mind while commuting, on a business trip, or on a short trip.
2. A 180cm charging cable is included, so you can use it while charging in bed.
◆◆If you try to start the tablet, the screen will turn off after the brand logo page is displayed for a while.
This may be because the battery is low and the power cannot be turned on.
Try charging it for 1-2 hours (with the original charger) before turning it on.
Please use the original charger to fully charge for the first time use.
Type-C chargers for other electronic products may not be compatible.